DentaSPRAY ELIMINATES 99.9% of Infection-causing bacteria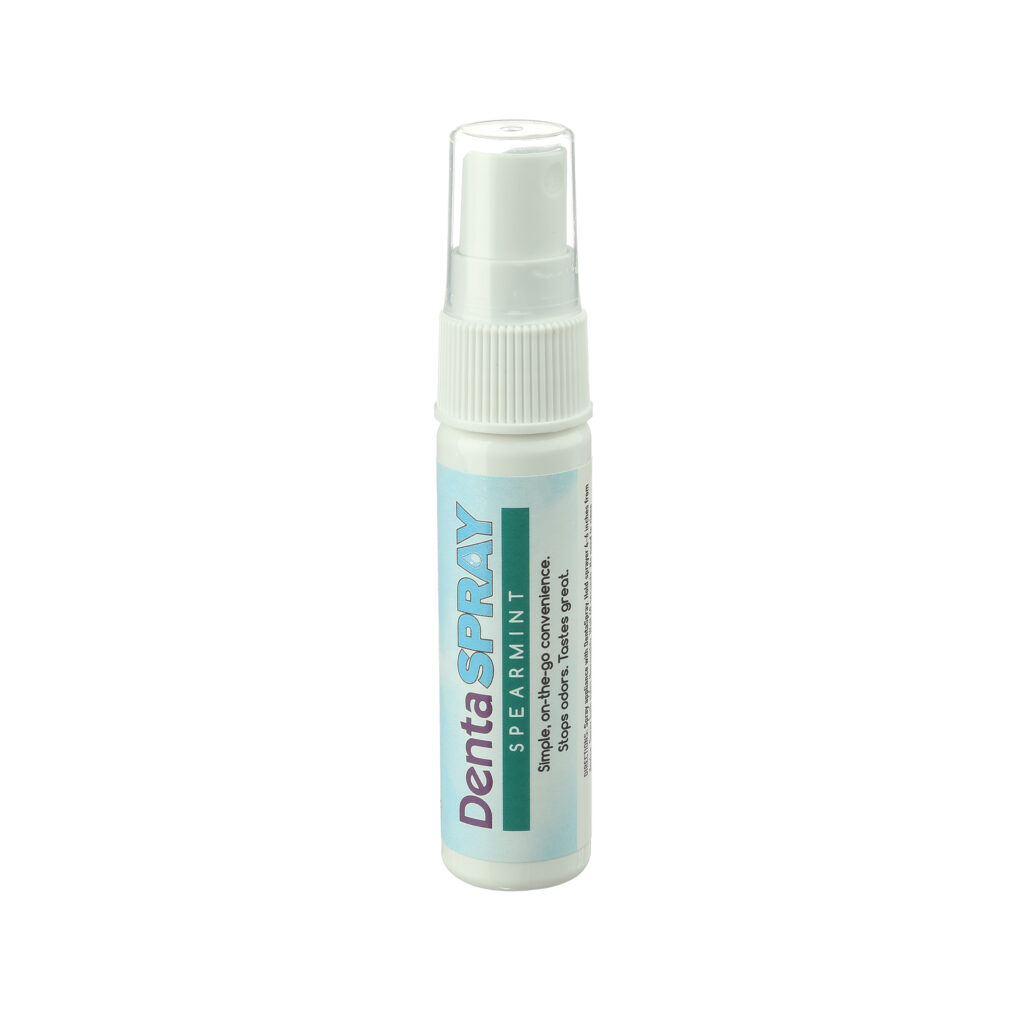 DentaSPRAY is the quickest, safest cleaner for removable appliances!
Harmful bacteria and plaque accumulate on the surface of your removable appliance or device; causing bad taste, smell, and discomfort. DentaSPRAY eliminates 99.9% of bacteria without requiring washing or rinsing. Just spray, wait 60 seconds, and re-insert your appliance.
A powerful antibacterial cleaner for retainers, dentures, clear aligners, mouthguards, nightguards, and other removable appliances, DentaSPRAY requires no rinsing or scrubbing for on-the-go convenience. This refreshing mint, peroxide-free formula contains no sugar, alcohol, or artificial ingredients.
---
Instructions
Spray the appliance or device as often as desired to eliminate bacteria, odors, or bad taste.
Thoroughly spray all sides of the appliance or device.
Wait 1 minute and re-insert into the mouth or place in a storage case. No rinsing necessary.
Use the product only as directed. Will not damage retainers or stain clear retainers or aligners. Store product in a clean, dry place. Use as often as needed.