DentaSPORT® ELIMINATES 99.9% of Infection-causing bacteria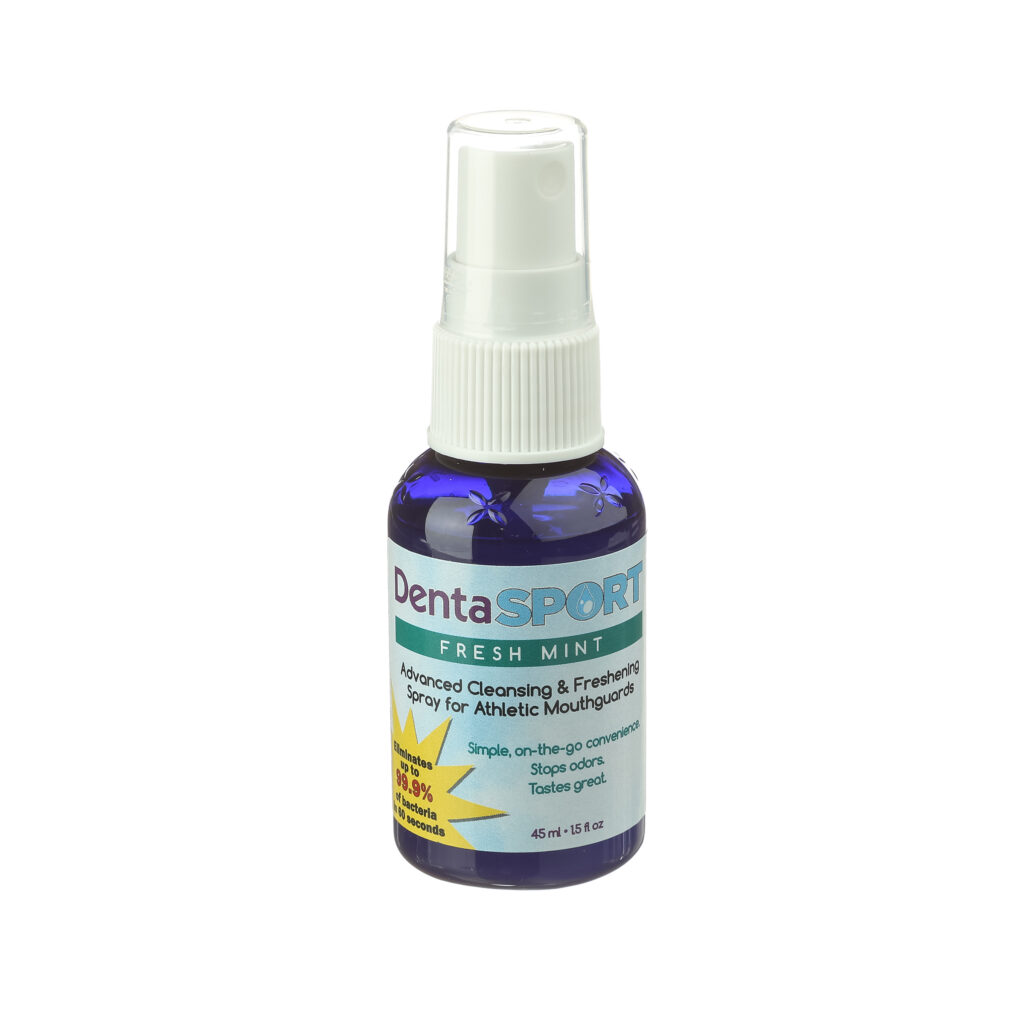 Use DentaSPORT® to eliminate 99.9% of harmful bacteria on your mouthguard, and spray the case too for added protection. The refreshing mint spray makes it easy and safe to clean the mouthguard before, during, and after sports activities.
Convenient to use in the locker room, on the field, or while on-the-go. Ideal for referees to clean their whistle too!
DentaSPORT® is a powerful, effective cleansing spray to combat common microorganisms that are found on sports mouthguards. DentaSPORT® cleansing spray requires no rinsing and contains no alcohol, peroxide, sugar, or artificial ingredients. 
---
Instructions
Spray the mouthguard as often as desired to eliminate bacteria, odors, or bad taste.
Thoroughly spray all sides of the sports mouthguard.
Wait 1 minute and re-insert into the mouth or place in a storage case. No rinsing necessary.
Use the product only as directed. Will not damage mouthguards. Store product in a clean, dry place. Use as often as needed.